Dublin Convention Bureau, alongside Fáilte Ireland, are making unprecedented efforts to support Ireland's business tourism industry to re-open and recover from the impact of the COVID-19 pandemic in the safest way possible.
For all the latest updates, statistics and safety measures that are currently in place in Ireland, please click here:
COVID-19 and Business Tourism in Ireland
As countries around the world take their first steps on the road back from COVID-19, planning for international business tourism activity is cautiously resuming. The top priority of Dublin Convention Bureau, alongside Fáilte Ireland, the National Tourism Development Authority, is supporting Ireland's business tourism industry to reopen for business by recommencing meetings, events, conferences, and incentives in Ireland as safely as possible. Dublin Convention Bureau's concern is the provision of up-to-date information to business event planners around the world as Dublin reopens for business.
For official advice and news on Ireland and COVID-19, visit Gov.ie, the central government information portal. For advice on staying safe during the health crisis and to find out more about the services available in Ireland, please visit Ireland's Health Service Executive.
Current Phase and Lifting of Remaining Restrictions
Thanks to the hard work of the Irish people and the progress of our vaccination programme, over 88 percent of the population over 18 are fully vaccinated, with almost 92 percent of adults (aged 18 and over) having received at least 1 dose as of October 2021.
For current public health measures in place right now, please see GOV.ie. Subject to the continuation of this progress, Ireland is on track to see most of its COVID-19 restrictions lifted on October 22nd, 2021. These restrictions will be replaced by guidance and advice to enable us to work together to protect ourselves.
For more information see: https://www.gov.ie/en/publication/83946-public-health-measures-that-will-come-into-place-in-october/.
International travel: EU Regulation on Digital Covid Certificates
Fáilte Ireland, the National Tourism Development Authority, has launched a new COVID-19 Safety Charter designed to promote the new and robust safety measures undertaken by tourism businesses around Ireland and instil public confidence in the safety of these premises when they are allowed to re-open. The Charter highlights Ireland's focus on public health and confirms to event planners and visitors that businesses have committed to adhering to the correct safety measures and hygiene protocols.
Destination Ireland support
Fáilte Ireland's MICE Supports Guidelines Covid-19 Response Scheme
Fáilte Ireland have made the following temporary amendments to the current Guidelines for MICE supports to help key decision makers choose Ireland to host their next international business event:
An additional €1,000 will be made available to support the costs of hosting a virtual site inspection.
An increase in Programme Enhancement funding to a flat fee of €30 per international delegate up to a maximum of €100,000 per event. *Participative Sporting Events are not eligible.
50% of the Programme Enhancement funding will be available for drawndown one year prior to the event taking place, once the event is confirmed for Ireland.
Penalties will only apply should the event deliver less than 50% of the number of international delegates proposed in the funding application.
FUNDING AMOUNTS AVAILABLE
Bid Support
Fáilte Ireland will continue to support costs related to bidding for international Association events. Costs incurred to deliver a virtual bid will now also be eligible.
Site Inspection Funding
Fáilte Ireland will continue to support Site Inspections. Costs incurred to deliver virtual site inspections will now also be eligible. An additional €1,000 has been added to support any development costs for virtual activity. Support will be available for one virtual site inspection and one in-person site inspection. Funding for the virtual site inspection will be paid on costs incurred and on submission of the claim as per letter of offer. Please specify in the application form the year the virtual and the in-person site inspection are due to take place, if known. Funding is based on the number of international delegates attending the event. Site inspection thresholds apply as per table below:
International Delegate Numbers
In person Site Inspection

Amount €

Virtual Site Inspection

Amount €

50 – 499
2,000
1,000
500 – 699
3,000
1,000
700 – 999
4,000
1,000
1,000 – 2,999
5,000
1,000
3,000+
6,000
1,000
We have been working on different elements to help bring Dublin to life for you and your clients. We have a wide range of resources to help you plan your next event in Dublin.
Explore the virtual and hybrid solutions being provided by our industry partners.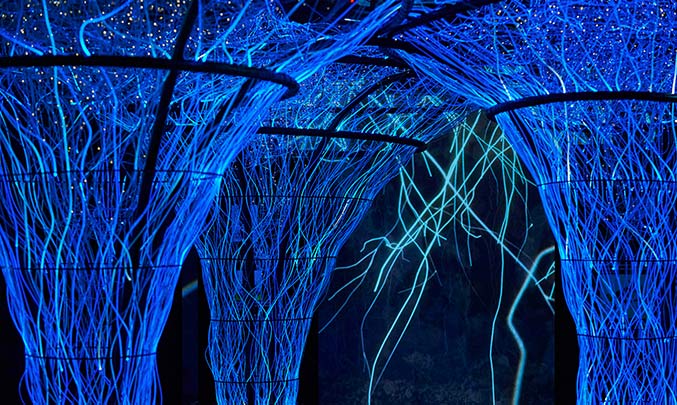 Our dedicated team are here to assist you every step of the way.