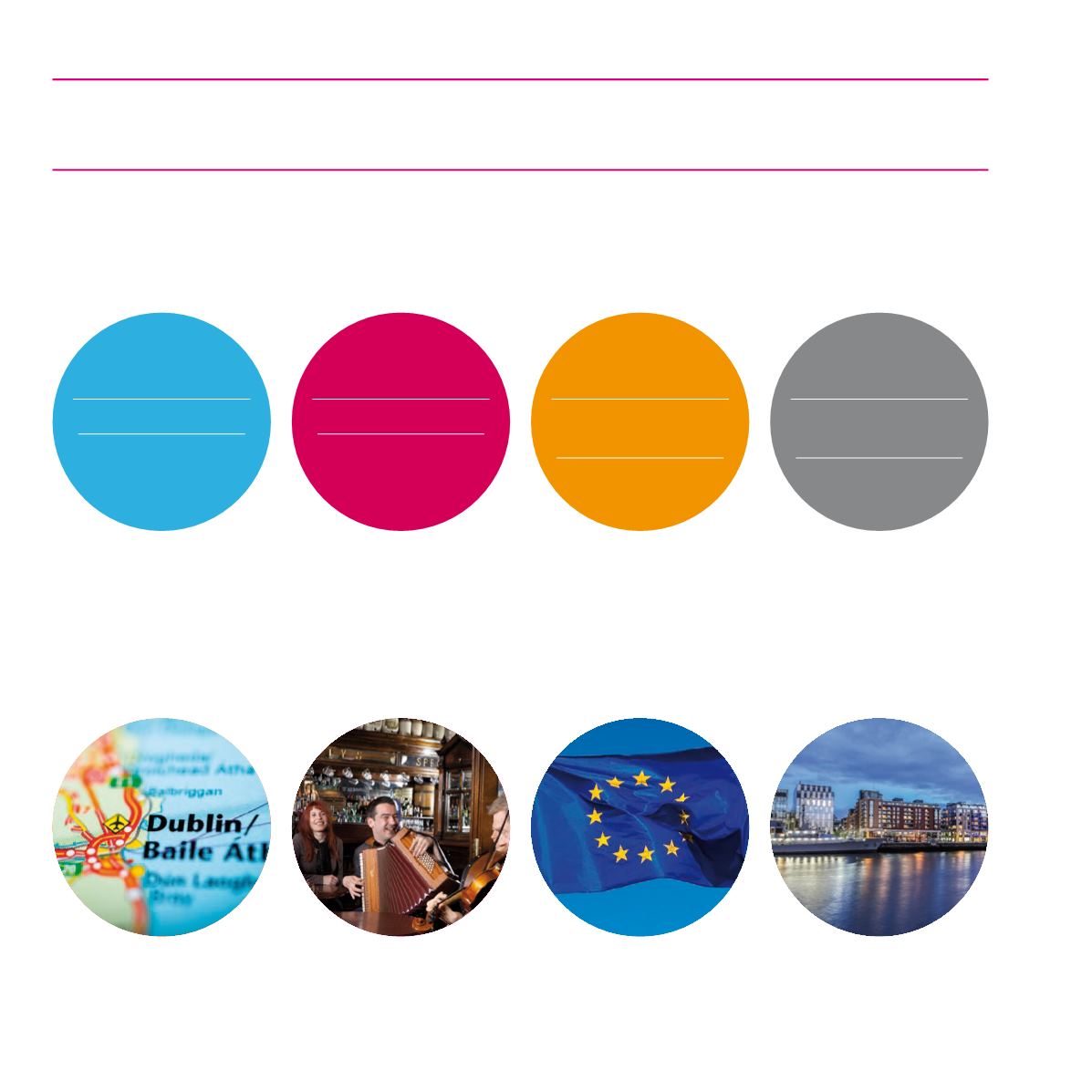 ACCESSIBILITY
Dublin Airport is one of Europe's
busiest airports, with 40 airlines
flying to 180 destinations. We
are the only EU capital with all
day US Pre-Clearance Customs.
Dublin Airport is located 12km
from Dublin city centre.
PEOPLE
We have an English-speaking
population who are among
the most friendly in the world,
according to Condé Nast
Traveller.
EUROPEAN
STATUS
We are fully fledged members
of the EU and our currency
is Euro.
EASE OF DOING
BUSINESS
Over 1,200 overseas companies
have chosen Ireland as their
European base in sectors
such as ICT, Pharmaceuticals,
healthcare, financial and
international services.
Easy to get to and around, Dublin has both the state of the art facilities and the expertise to cater
for any conference, meeting or event.The city's mixture of the traditional and the modern will
excite and inspire, while the famed Irish hospitality will give your event that extra dimension.
DESTINATION DUBLIN
2