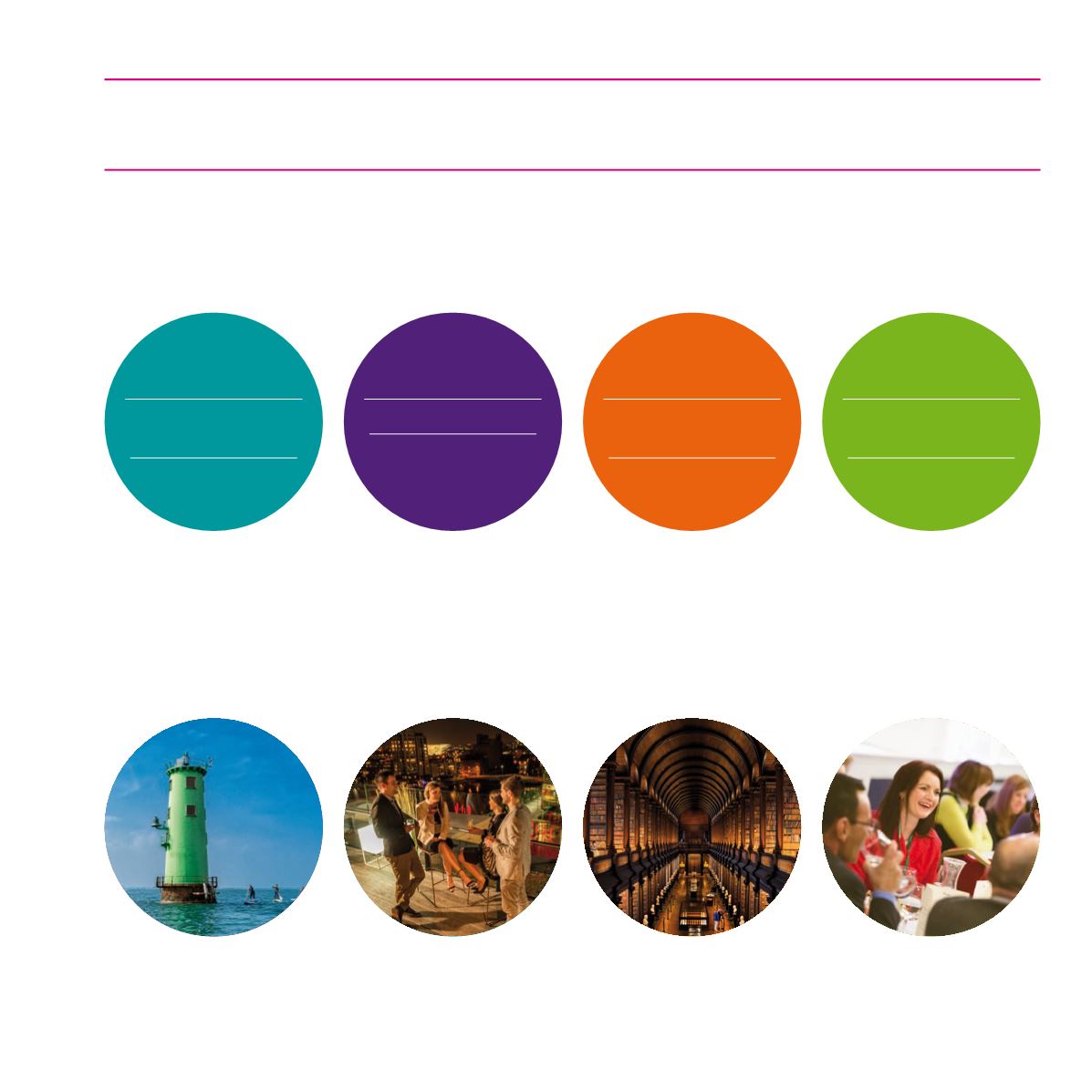 A BREATH OF
FRESH AIR
Dublin is a city by the sea.
We're lucky to be surrounded
by a stunning coastline which
offers great incentive products
including water sport activities.
ACCOMMODATION
Dublin has 20,000 bedrooms.
We have a great range of 3, 4
and 5* properties.
UNIQUE
VENUES
We have a wide range of
fabulous venues including
breweries, distilleries, churches
and everything in between!
CORPORATE
FINANCIAL SUPPORT
Meet In Ireland's MICE Supports
Programme offers financial
assistance intended to enhance
your overall programme.
3