All of Dublin Convention Bureau's services are free and impartial. Dublin Convention Bureau is a business tourism unit of Fáilte Ireland, Ireland's National Tourism Development Authority
Dublin Convention Bureau is the leading organisation for business tourism in Dublin. Our goal is to streamline your efforts and ensure that you deliver an unsurpassed meeting or event experience for your delegates in Dublin. We offer a free venue search, expert local advice, assistance with site inspections, and liaison with suppliers, promotional support, marketing assistance & much more!
Fáilte Ireland's financial supports are available for conferences, corporate meetings and incentive programmes. Every time you bring your delegates to Dublin, we want to help you deliver exceptionally unforgettable experiences. That's why we offer a range of financial supports to enhance your programme, create unique experiences and exceed all your delegates' expectations. 
A crucial element in the decision-making process, Dublin Convention Bureau hosts site inspections for decision makers, covering conference and meeting venues, hotels, social options and attractions. We put together the itinerary for the clients and accompany them along the way to ensure they experience all they need in order to decide.
If you are considering bringing a conference or event to Dublin, simply contact a member of the team or submit an enquiry on our website with your event details. We then act of your behalf to collate the information (showing capacity, availability, pricing and contact details), curate proposals to ensure you find the best local hotels, venues and service providers to suit your programme.
Bid Assistance for International Meetings
We can help you customise your bidding strategy, create bid documents and financially support a bid. We will assist you in identifying bid criteria, including strengths of the local association and achievements of the local industry, to give Dublin an advantage over competing destinations. We can also source endorsement from key political, tourism and industry contacts.
Point of Contact and Expert Local Knowledge
The Dublin Convention Bureau is the leading organisation for business tourism in Dublin. We aim to make coming to Dublin as easy as possible. Our goal is to streamline your efforts and ensure you deliver an unsurpassed experience for your delegates in Dublin by providing you with expert local knowledge.
Maps and Information available for your delegates
We have maps available to ensure your delegates make the most of their free time and navigate themselves in Dublin. We can also provide links to online resources for your delegates to get the information they need.
Comprehensive Planning Toolkit
We provide you with an abundance of material to help you promote Dublin in the lead up to your event including infographics, videos, a directory with all of our partners and even a conference calendar which your conference can feature in.
Pre and Post Conference Travel Advice
If your delegates are keen to extend their stay either before or after the conference in Dublin, we are on hand with local knowledge and suggestions to support them.
There is nothing like finding out about other people's experiences when it comes to making a decision, and choosing a destination for a meeting or event is no exception.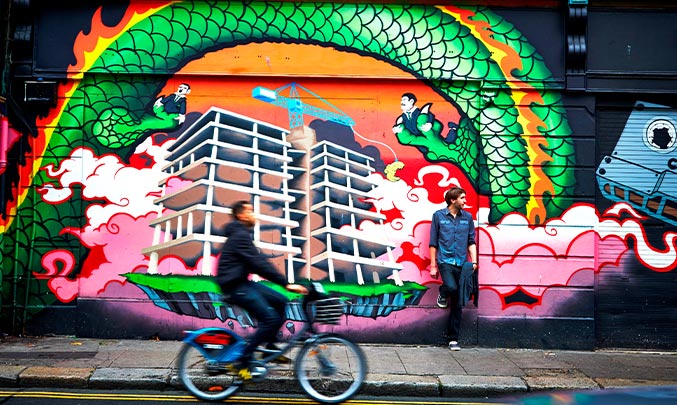 Our dedicated team are here to assist you every step of the way.